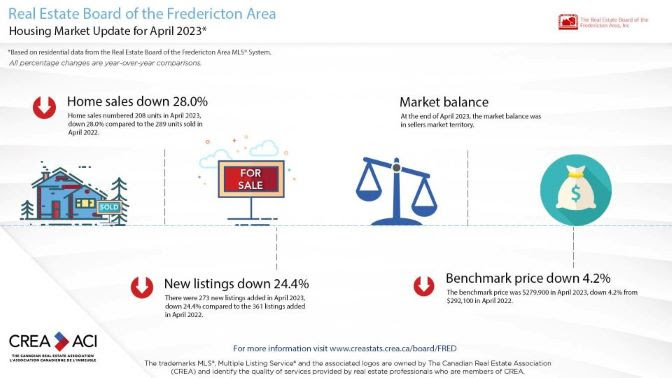 The number of homes sold in the Fredericton Area Inc. totaled 208 units in April 2023. This was a decrease of 28% from April 2022, according to the Real Estate Board of the Fredericton Area. 
On a year-to-date basis, home sales totaled 599 units over the first four months of the year. This was down by 26% from the same period in 2022.
The overall MLS® HPI composite benchmark price was $279,900 in April 2023, a moderate decrease of 4.2% compared to April 2022.
The more comprehensive year-to-date average price was $315,610, a small reduction of 2.4% from the first four months of 2022.
The number of new listings fell 24.4% from April 2022. There were 273 new residential listings in April 2023.